The second-largest city of England, Birmingham, is situated in the centre of the country. There is no doubt that the city itself has a variety of sights to explore including cocktail bars and museums. But sometimes, you just want to get out and explore what's beyond Birmingham's borders.
That's the time when you want to explore with family and friends. People want to go on day trips with coach charter to discover new cities. They get minibus hire with driver but don't know where they should set sail.
For such people, we have rounded up the best tourist places near Birmingham. These are famous tourist attractions that you can visit with family or a group of friends. All you will need is a coach hire with driver and you are good to go.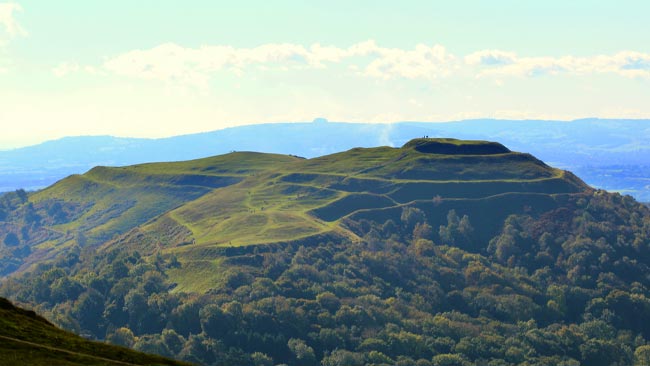 Malvern Hills
Distance from Birmingham: About 40 miles
Travel Time: More than 1 Hour
The area around Malvern Hills is known for its outstanding natural beauty. Natural mineral springs and wells have earned the hills a good name across the globe. In fact, the region has been a famous spa since the early 19th century.
The 10-mile loop trail is another tourist attraction in the Malvern Hills district. The good thing is that this trail is equally ideal for walking, mountain biking, and hiking. The track is relatively easy and a great activity spot for families. You can easily complete it with older children in about 5 hours.
But that's not all, the destination has more to it than meets the eye. There is an extraordinary range of activities, attractions, and things to do in Malvern.
---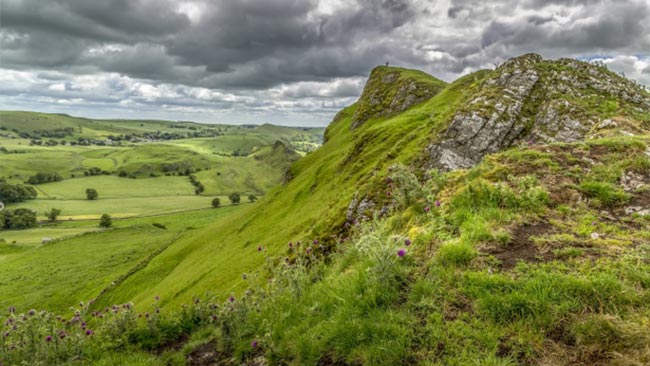 Peak District
Distance from Birmingham: About 50 miles
Travel Time: About 1.5 Hours
This is one of the best day-out destinations from Birmingham. The Peak District has many attractions and there are plenty of things to do. The Peak District covers parts of 5 counties: Derbyshire, Cheshire, Staffordshire, Yorkshire and Greater Manchester. It has been named one of the UK's best holiday destinations and has won British Travel Awards.
The Peak District National Park is known for its natural beauty. Some of the top attractions are:
Derwent Dam
Ridge Walk Mam Tor to Losehill
Tissington Trail
Chatsworth House
Monsal Trail
In case you need recommendations, we urge you to explore the Hope Valley. The valley has the most picturesque villages and offers some of the best views in the UK.
---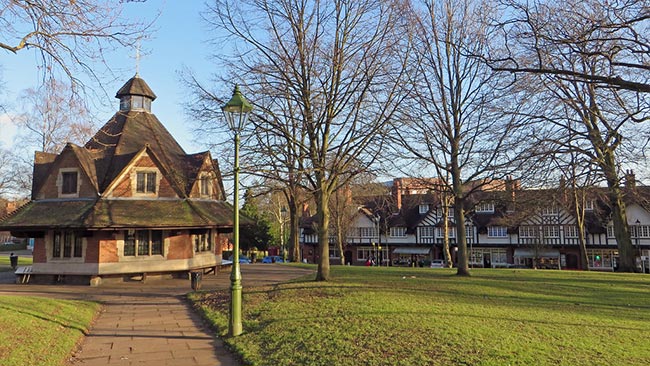 Bourneville
Distance from Birmingham: About 5.5 miles
Travel Time: Less than 1 hour
The next day trip destination on our list is Bourneville. An area which is now associated with chocolate and the word Cadbury. The region's history dates back to the 18th century. This is the time when the Cadbury family relocated their chocolate factory here.
The name Bourneville was given to the area by the family. The first part of the name is taken from the local river Bourne while the second part 'Ville' is the French word for town.
Some of the top attractions in the Bourneville are:
Dudley Zoo and Castle
RedKangaroo Coventry
West Midland Safari Park
Twycross Zoo
Bourneville is now one of Birmingham's prettiest suburbs and known for its 20th-century Cadbury-style homes. This is a nice spot for families to visit with a coach hire with driver.
---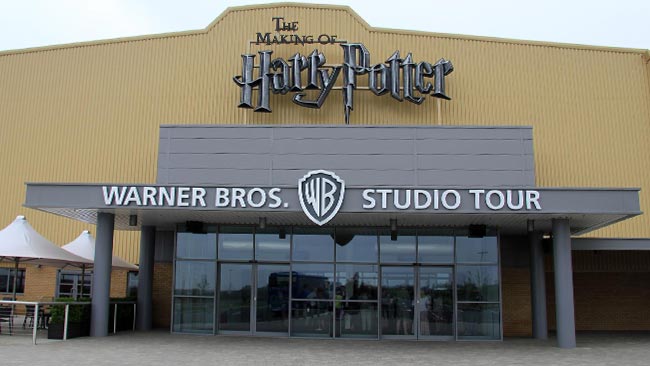 Harry Potter Studio
Distance from Birmingham: About 102 miles
Travel Time: Between 2 to 3 Hours
This one is a must-go destination for families, millennials and generation Z. The studio is the place where actual Harry Potter films were produced. The place has so much to offer to Harry Potter fans. You can see props, costumes, old sets, and much more.
However, you should know that the visit to Harry Potter Studio is a self-guided tour. Nonetheless, you'll have the life of your time as the place is perfectly designed. In fact, you can spend the whole day here discovering special places in the magical world.
Some of the best places that you should visit are:
Professor Dumbledore's Office
The Forbidden Forest
The Great Hall
Prof. Snape's Potions Classroom
Gryffindor Common Room
---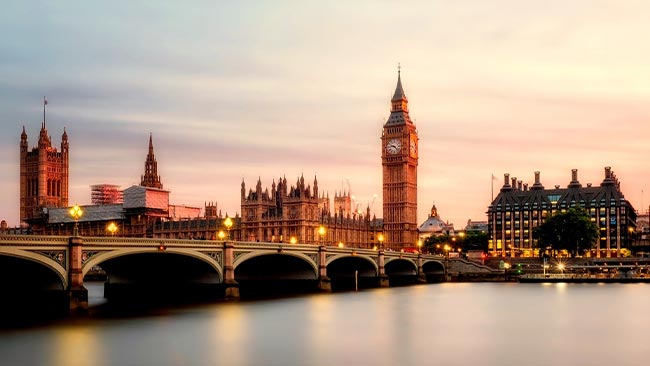 London
Distance from Birmingham: About 120 miles
Travel Time: About 3 Hours
There is no doubt that London is a fantastic destination for day trips. It is the UK's largest city and only a few hours away from Birmingham. The fun part is that the city has so much to offer that you would wish you had more time to explore it.
But, you can still have a fun day in London if you plan your day ahead. All you need is a minibus hire with driver and you are all set for a memorable trip.
The top attractions to visit in London are:
The British Museum
National Gallery
Tower Bridge
Tower of London
Churchill War Rooms
You can easily visit most of the main attractions because they are quite close to each other.
---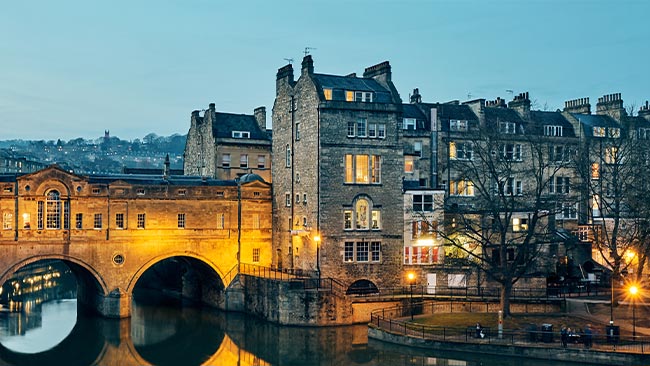 Bath
Distance from Birmingham: About 102 miles
Travel Time: Between 2 to 2.5 Hours
This world-famous city is known for its Georgian buildings and rich ancient Roman history. Then there is the mediaeval cathedral which makes Bath one of the best historic places to visit in the country. The historical city is a great destination for a family, friends, or educational day out.
You can have a coach hire to the city center and then easily walk around Bath for hours. If you are on a day trip, we recommend you visit the iconic terraced houses in the Royal Crescent.
Also, don't forget to explore the Roman Bath Museum. You can walk along the river or take a boat trip and spend time shopping in Bath's independent shops. If you have some time left, you can also take a peek at the nearby Stonehenge.
---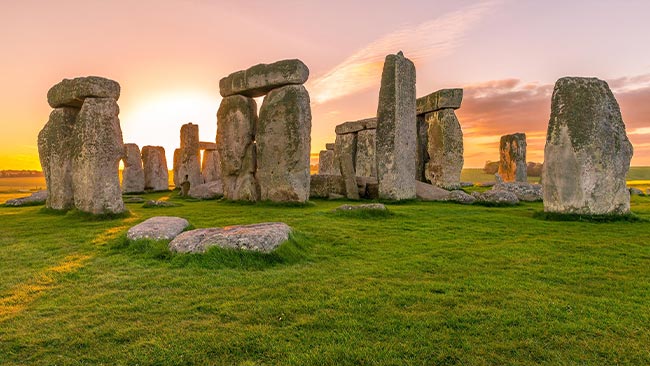 Stonehenge
Distance from Birmingham: About 117 miles
Travel Time: Between 2 to 3 Hours
Stonehenge is a prehistoric monument and one of the world's ancient wonders. It's still unclear who built Stonehenge and what was the real purpose of these stones.
Some believe it was built by Merlin, the wizard of Arthurian legend. Others consider putting their trust in the myth that invading Danes put these stones up. However, archaeological evidence suggests that it was a burial site.
Thanks to its rich history, Stonehenge draws more than one million visitors towards it annually. So, if you love to visit historic places, there is no other place better than Stonehenge. If you are wondering how you'll spend your day, there are plenty of other historical places nearby: Woodhenge, which is another historic site, also dates back to the same time as Stonehenge and is only 5 miles away. You can also visit Old Sarum, an English Heritage site roughly 10 miles from Stonehenge.
---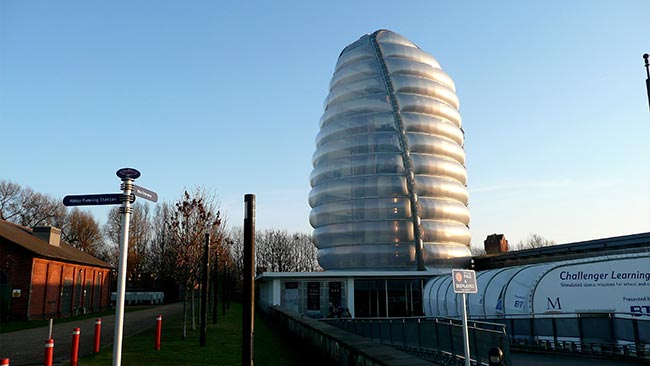 National Space Centre
Distance from Birmingham: About 50 miles
Travel Time: Between 1 to 1.5 Hours
The Leicester National Space Centre is a tourist magnet across the country. This is a fun place to be if you want to turn your family tour into an educational one.
There are six interactive galleries inside the museum that you can explore. The National Space Centre has enough to offer and can keep both adults and kids entertained for hours.
This is a destination that you can visit with family or on an educational tour. And don't forget to visit the Solar System gallery which has an amazing model of the Mars Rover that you can drive.
It's merely two hours away from Birmingham and you can take the tour on a coach charter.
---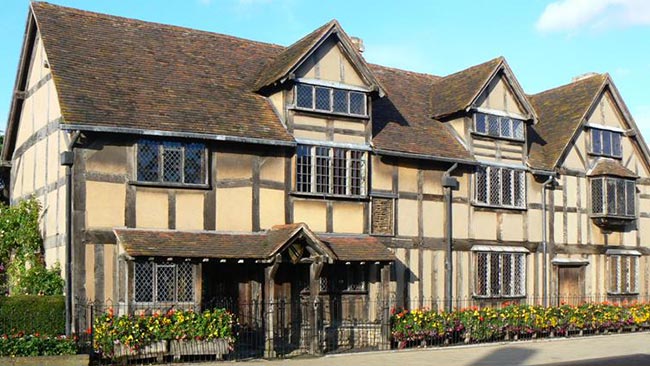 Stratford upon Avon
Distance from Birmingham: About 39 miles
Travel Time: Less than 1 Hour
For literature lovers, a day out from Birmingham Stratford-upon-Avon is momentous. This amazing region in the Midlands is of significant importance. It's Shakespeare's birthplace and a center for culture and theatre.
So, if you are a fan of literature and English history, we recommend you take a tour of this mediaeval place. The top attractions to visit in Stratford-upon-Avon are:
Royal Shakespeare Theatre
Shakespeare's Birthplace
The MAD Museum
Stratford Butterfly Farm
Anne Hathaway's Cottage & Gardens
---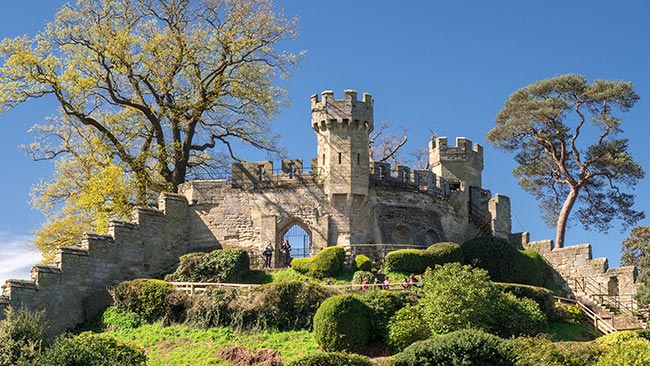 Warwick Castle
Distance from Birmingham: About 35 miles
Travel Time: About 1 Hour
For history lovers, there are few better places to visit in the UK than Warwick Castle. This is a destination that takes back visitors into British history. And the fact that it's only about 35 miles away from Birmingham makes it an ideal destination.
Warwick Castle was first opened for tourists in 1978 and since then it has become an amazing tourist spot. Being one of Britain's top historical points, it shed light on historical moments. What makes the destination so special is its powerful catapult.
The catapult, a modern replica, got the record of the world's most powerful catapult in 2006. It has launched a 29lb missile at a speed of 160mph to 800ft. You can still see the giant weapon in action on certain days. In addition to this, the castle is packed with exhibits. Visitors can relive the history and can experience walk-through adventures.
Final Note
We have enlisted some of the best places for day trips near Birmingham. These are destinations that you can visit with friends or family on a coach charter. In case you want a minibus hire driver or any other vehicle, contact The Coach Company. We can provide a range of professional coach options whenever and wherever you need them.